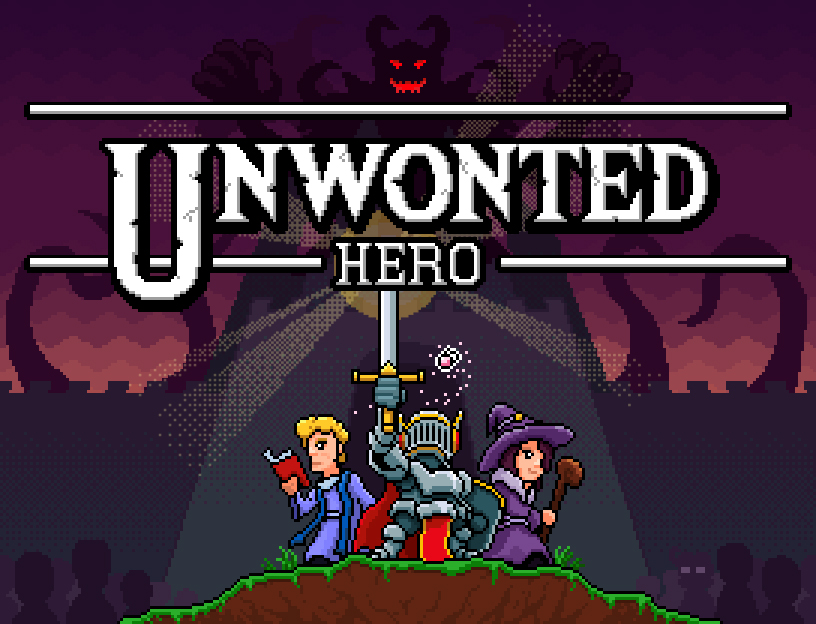 Unwonted Hero (Demo)
A downloadable game for Windows
An Unusual Hero's Journey

You are an aspiring adventurer in a JRPG world, dreaming to become just like the heroes of legend who rose up and faced the Demon King in the past.


Your chance finally arrived when a fairy chose you to become the next hero. Things should be straightforward, right? Fight monsters, earn gold, level up and grow stronger. The usual.

Unfortunately, there's just one 'minor' setback...
You're not exactly useful in battle... at all...


Explore and venture through this JRPG world and discover alternative ways to solve your problems and achieve your goals in this puzzle adventure game.

Will you be able to fulfil your destiny to face the Demon King and save the kingdom? And at what cost?


Features
A puzzle adventure game set in a JRPG-themed world.
8-bit style custom pixel art.
Explore multiple pathways to achieve your goals.
Take care in choosing your actions. They may have consequences...
Discover and complete achievements! with a small bonus for the completionists.
This game is still under development! This demo consists of Act 1 of this three-act adventure.

Install instructions
Unzip folder and run "game.exe"!
Download
Download
Unwonted Hero DEMO ver 6.zip
156 MB